First Page
Start by opening AppStore Connect.
Click your app.
Fill the information on this first page. When in doubt, click the question mark next to the input field for an explanation.
Upload your app screenshots. You can find them in your App Dashboard. If you'd like you can edit them too. You don't have to do that now though, as you can always change them again later. Just make sure the graphics still contain the original screenshot so you're in compliance with the store policies.
Fill all the fields as accurately and good as you can.
Ignore the sections 'App Clip', 'iMessage App', 'Apple Watch', 'Routing App Coverage File', 'Game Center'.
Select Build
Pick the newest build (highest build number).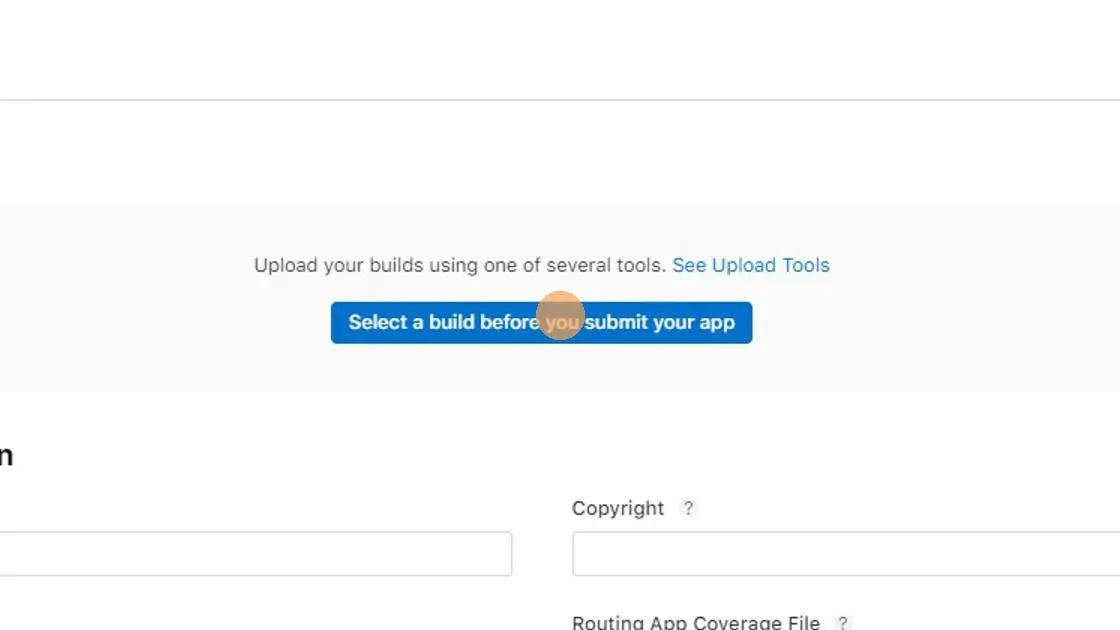 Afterwards, an export compliance dialog might come up. If it does, you can find the answers to the questions in the dialog and more information on export compliance here.
Review Information
Provide as much app review information as possible. If a decent amount of features of your app/website can't be used without logging in, provide a test account for the reviewers.
For the contact information, please either input my information or consult with me before answering their questions (if they call you, say you need to clarify with your developer). This way we can avoid common mistakes and speed up the review process.
My information:
First name: Jan
Last name: Bunk
Phone Number: +49 15678

0X0X0X0X0X0X0X0

420089
Remember to configure the age rating for your app.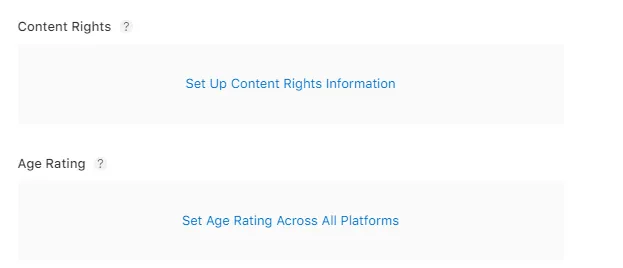 Remember to save your entered information.
App Information
Make sure you keep the App Store Guidelines in mind while filling out the information below.
Click 'App Information'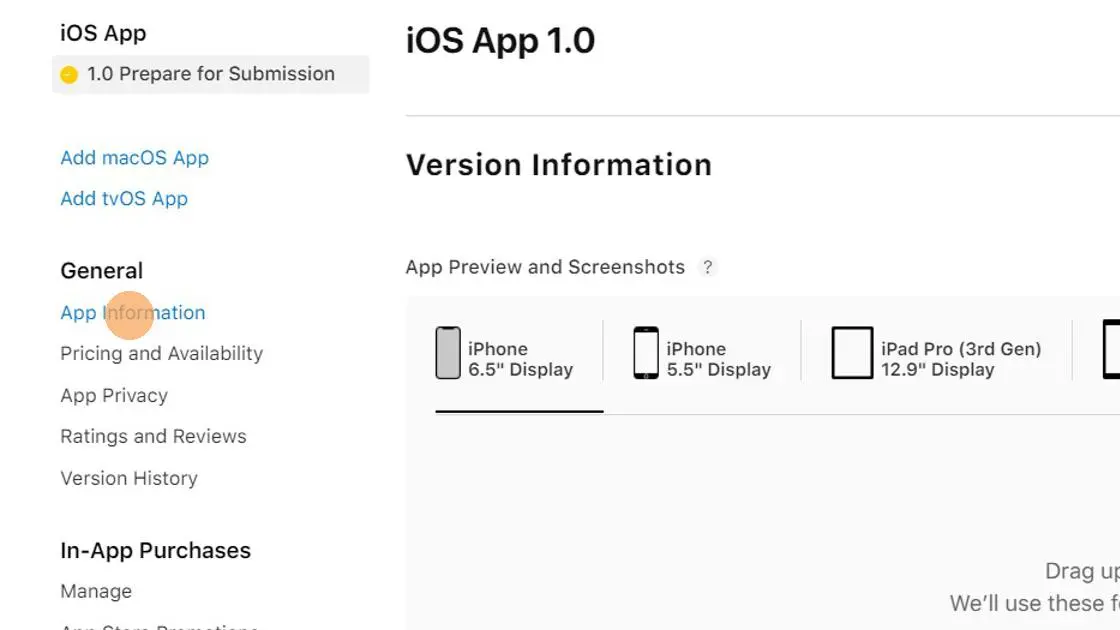 Enter a subtitle.
Configure the content rights information based on whether your website uses content that requires special rights to use.
Select an app category.
Remember to save your entered information.
Pricing and Availability
Click 'Pricing and Availability'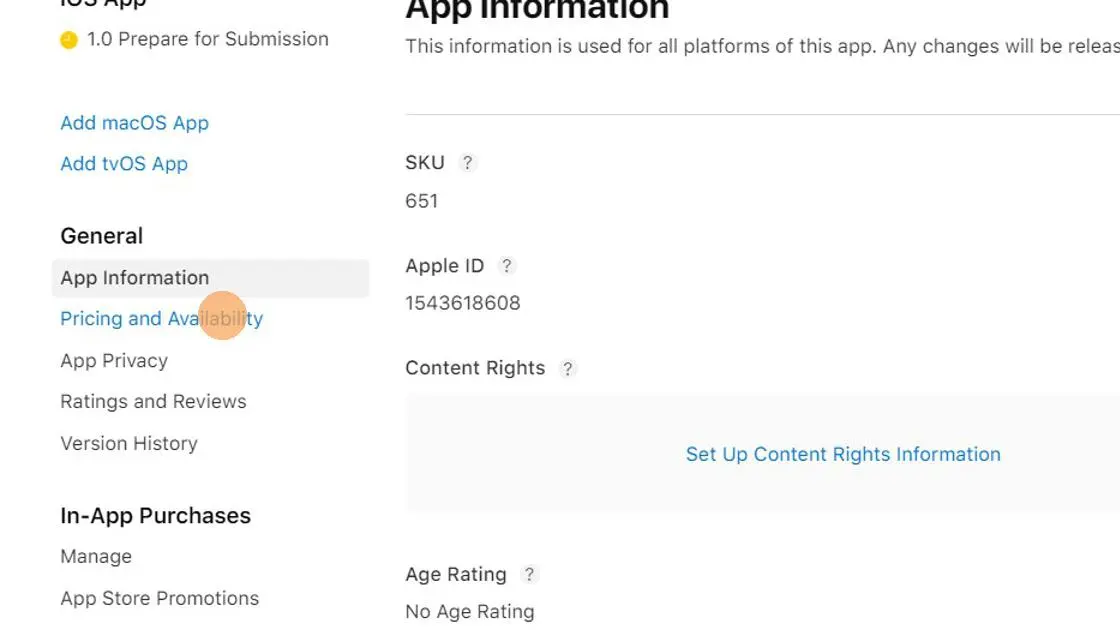 Select a price for your app.
Select where you want your app to be available.
Remember to save your entered information.
App Privacy
Go to 'App Privacy'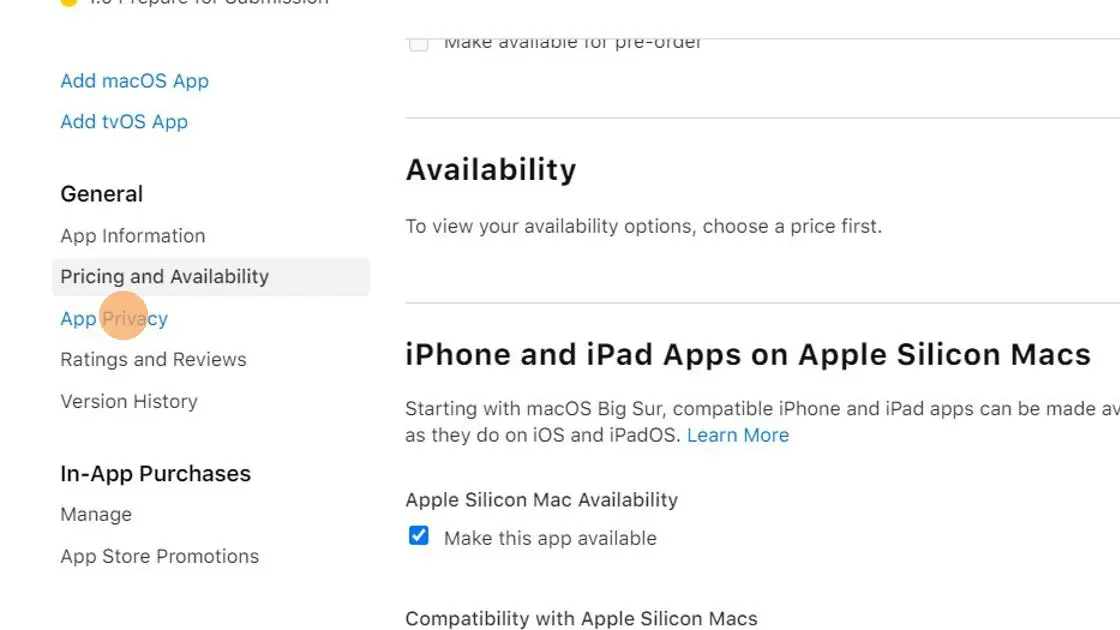 Start the questionnaire and click 'Yes, we collect data from this app'
Select any data you collect from your website users. Also select 'Crash Data'.
Depending on your selection you might also have to fill in some information below: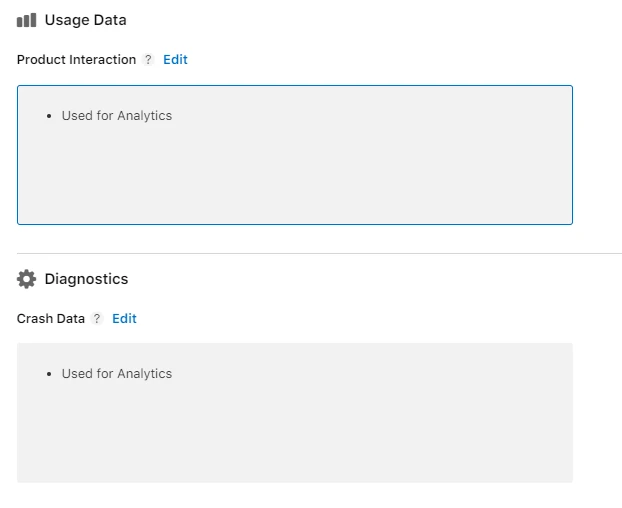 Click 'Publish' at the top right to save your privacy information.
That's it! You can now submit your app for review by going back to the main draft page and pressing the blue 'Submit for Review' button on the top right.