This guide looks very long at first glance, but that's just because every step is explained in detail with an image. It shouldn't take too long to complete!
1. Open the Google Play Console and select the app draft we created for you.
2. Click 'View tasks'.
Now go through each task one by one. Here are some tips and explanations for each one:
Always be as detailed as possible! This greatly increases the chances of your app getting approved.
After each step, go back to your dashboard to find the next step you need to complete.
App Access

Can your app be used fully without logging in anywhere? If not, select 'All or some functionality is restricted' and provide the login instructions the app reviewers can use to test your app.

Ads

We don't add any ads to your app, however if your website displays ads, those will be shown in the app too. So if your website shows ads, pick 'Yes, my app contains ads'

Content Rating

You will have to fill a questionnaire asking you about the contents of your app. Always answer truthfully to avoid issues later on.

Target Audience

Pick the age of your typical user. This is independent from the content rating: For example if your app is for your website about plumbing, pick '18 and over' because that's probably your usual customer's age. Your content rating might still be 'Suitable for all ages' as your app doesn't contain any content that is harmful for children.
If your target audience is younger, you might have to fill in additional information.

News App

The policy on this is not very clear, but from my understanding this applies mostly to general news apps/websites. Blogs about a certain topic probably aren't considered a 'News app'.
If your app is a news app, make sure you follow the guidelines and provide the necessary information: News App Policy

App Store Listing

Describe your app in detail. Usually it's better not to just copy a text from your website but instead take a look at other popular app's descriptions on the Play Store and write your own then.
Upload the needed graphics and app screenshots we sent you. You can also edit the screenshots if you'd like. Other Play Store listings can be an inspiration here too.
Make sure you follow the Google Play Developer Guidelines. These are some common mistakes:

DO NOT include any mention of Covid-19 in your app description. Your app will be immediately rejected unless you provide a governmental approval. This is Google's approach to combat misinformation on the topic but sadly it also mistakingly affects a lot of apps that aren't even about the topic.
Don't call or describe your app as the 'best app for ...' or 'ultimate ... app', as Google considers that to be deceptive.
By default apps can be downloaded for free. If you want your app to be paid, click 'Products' and then 'App pricing' in the menu on the left. This can't be changed after your app has been published, so do it before finishing the next steps in this guide!
3. Click 'Production'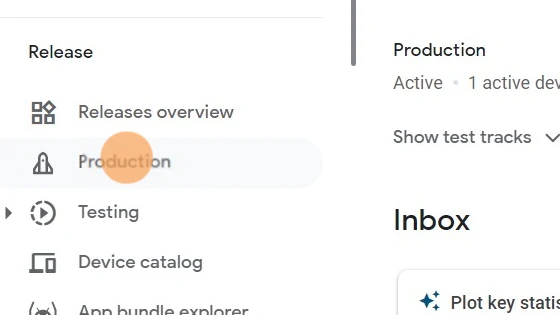 4. Click 'Countries / regions'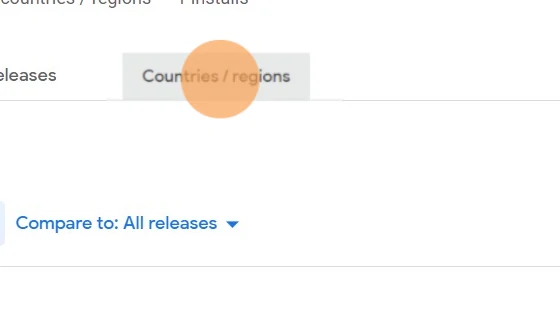 5. Select all the countries you want to make your app available in.
6. Click 'Releases'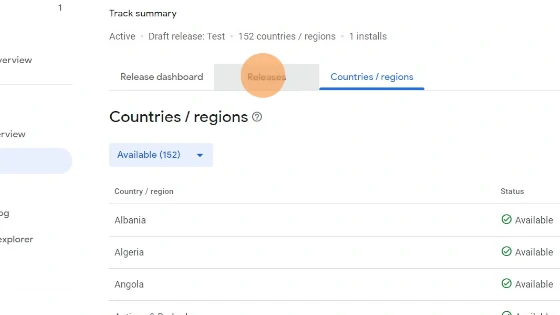 7. Click 'Edit' on the release draft we created for you.
8. Click 'Review release' at the bottom.
9. Roll out the release to submit your app into review. Don't worry if there's a warning about native code.
That's it! Congratulations, your app will now be reviewed and published in approximately 7 days.