This guide is part of the app publishing process. You should only complete it when asked to in the
app publishing timeline.
Open the App Store Connect app overview.
Select your app.
Click "TestFlight" at the top.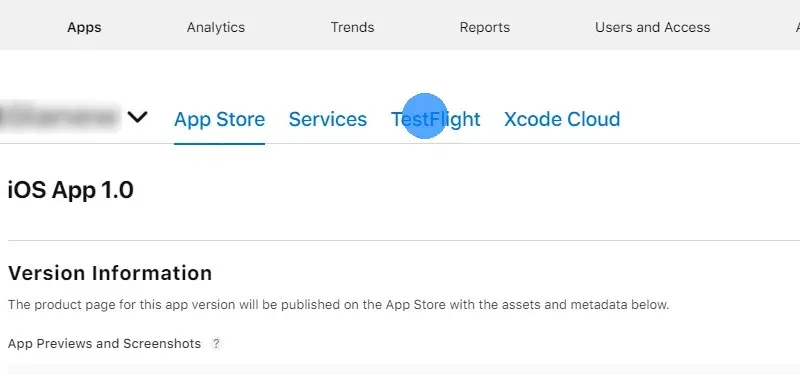 Click "Create Group" to create a new group of internal users that can test your app.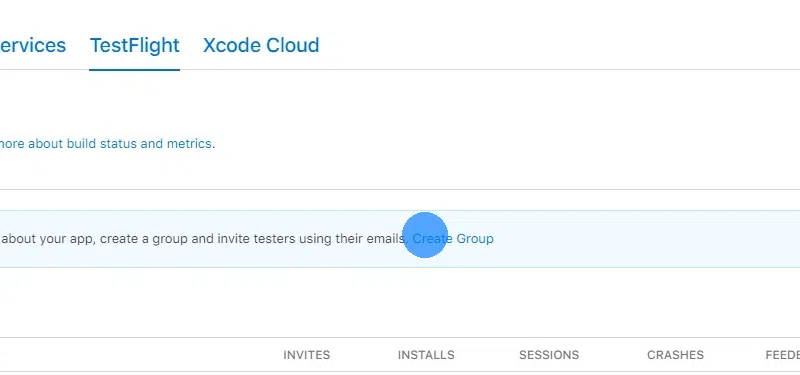 Enter a name for your tester group, e.g. "My Testers" and click "Create".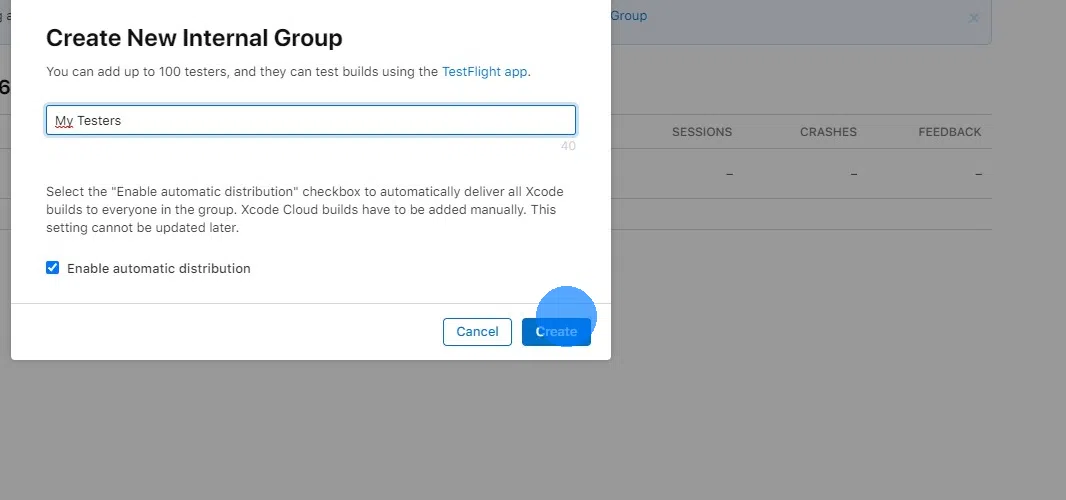 Click the plus button to add a new tester.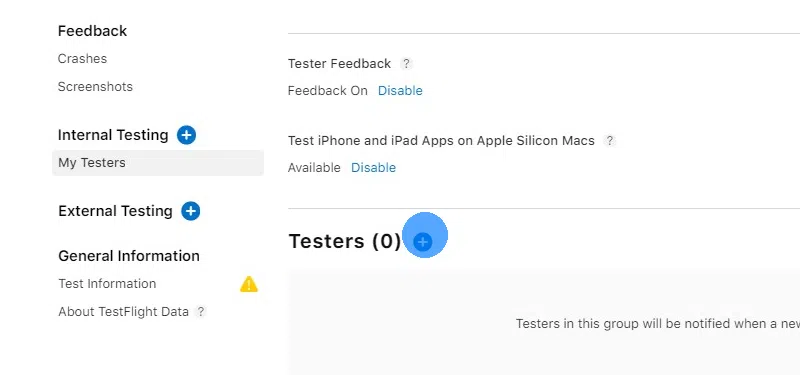 You can now select testers from all the users that are members of your developer account. In most cases, unless you've previously added more users, you will only see your own account and our webtoapp.design account.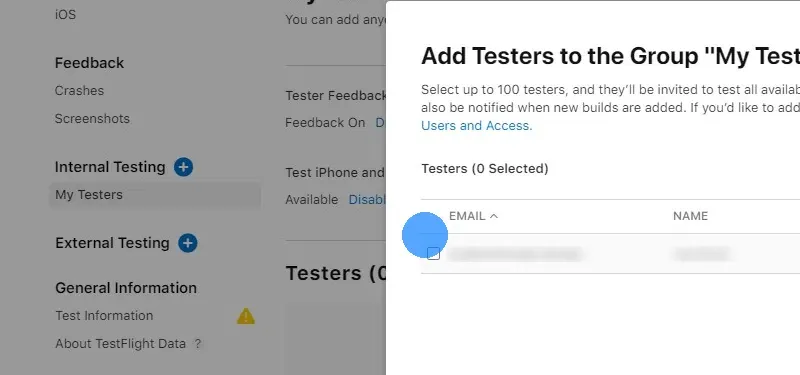 Click the "Add" button.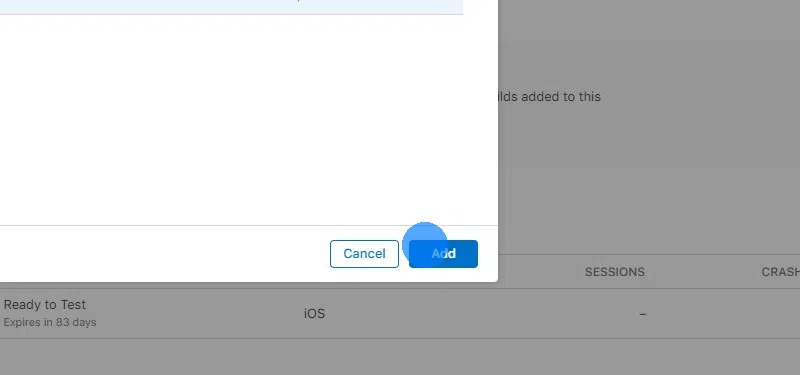 The selected testers will now receive an e-mail with an invitation link. They need to open the link, which will then show an invitation code.
Afterwards, they should download the TestFlight app from the App Store on their iPhone or iPad where they wish to test the app.
Inside the TestFlight app they can now use the invitation code from the previous step to get access to the app and install it on their device.