Updated on 3. September 2021 by Jan Bunk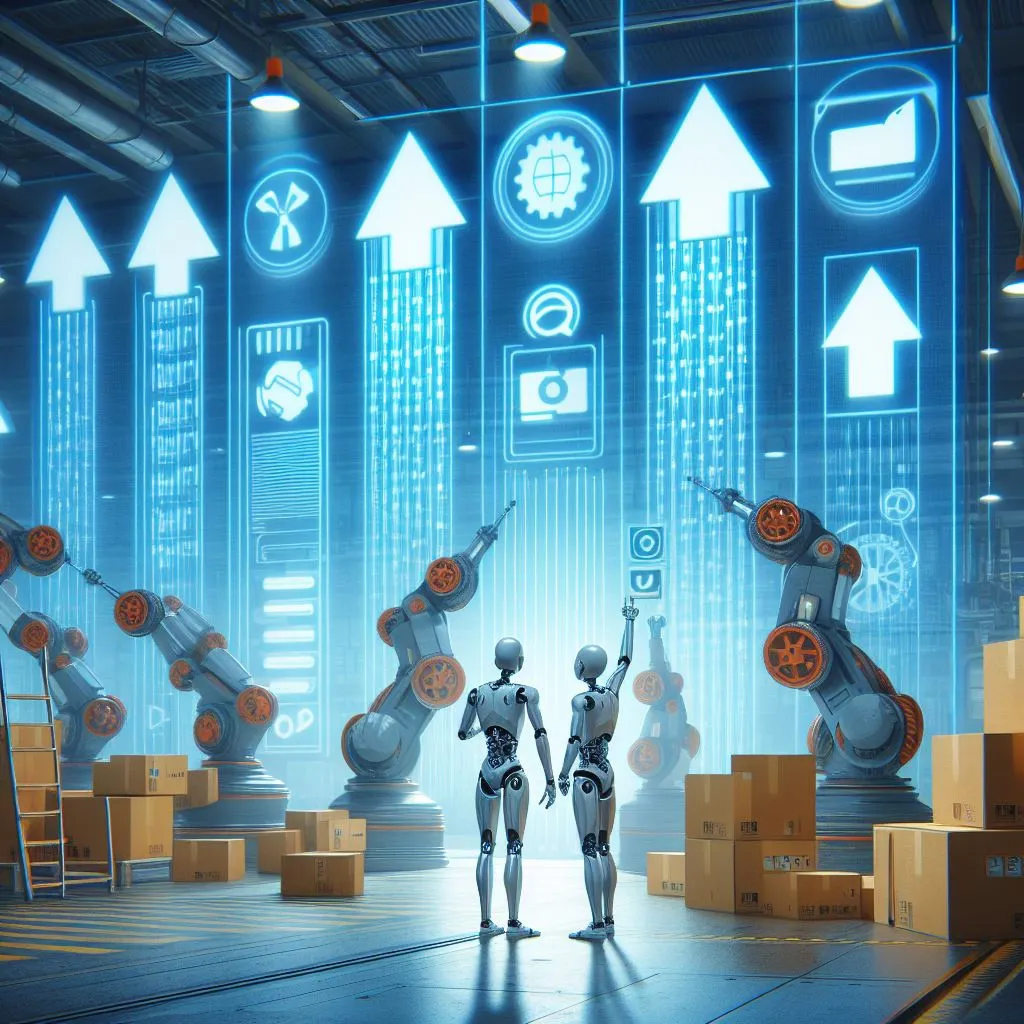 Sometimes apps need to be updated to make sure they offer the desired functionality and user experience. If you feel like your app needs a change, just contact us and we will work something out.
We can change some parts of your app remotely, but other parts need to be changed by publishing an app update to the Google Play Store or Apple App Store.
Changes That Happen Automatically
The Website Part of Your App
Parts of the app that display your website always show the current state of your website. No manual changes from you or us are needed here. How much of your app shows your website depends on the layout you picked for your app.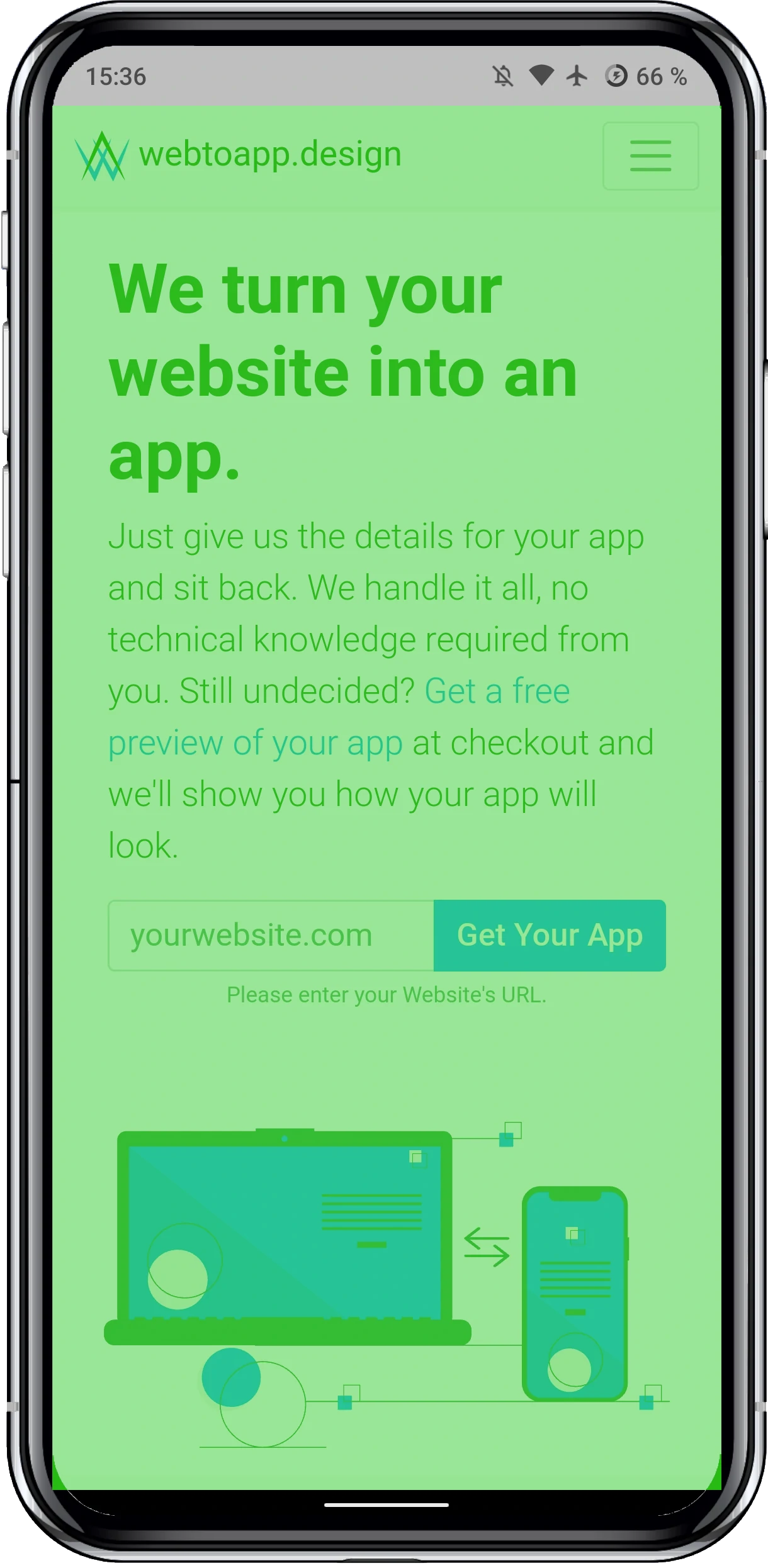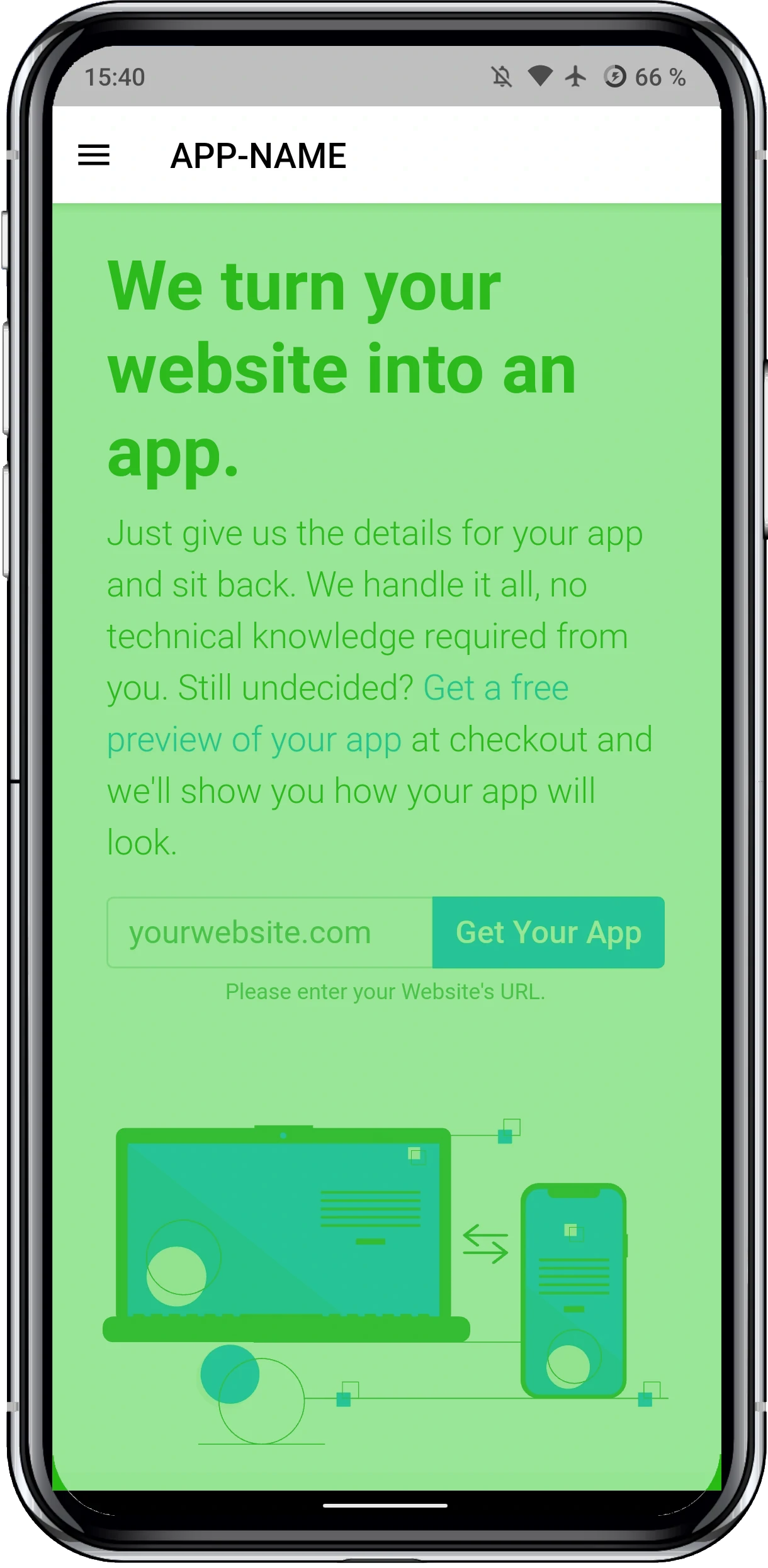 Navigation Items in the Drawer Menu
Navigation items in the drawer menu will automatically update in the app if you make minor changes to them on the website. A minor change could be renaming a navigation item or adding a new one. If you change the layout of your website and move the navigation menu somewhere else for example, some manual changes will be needed (see next section).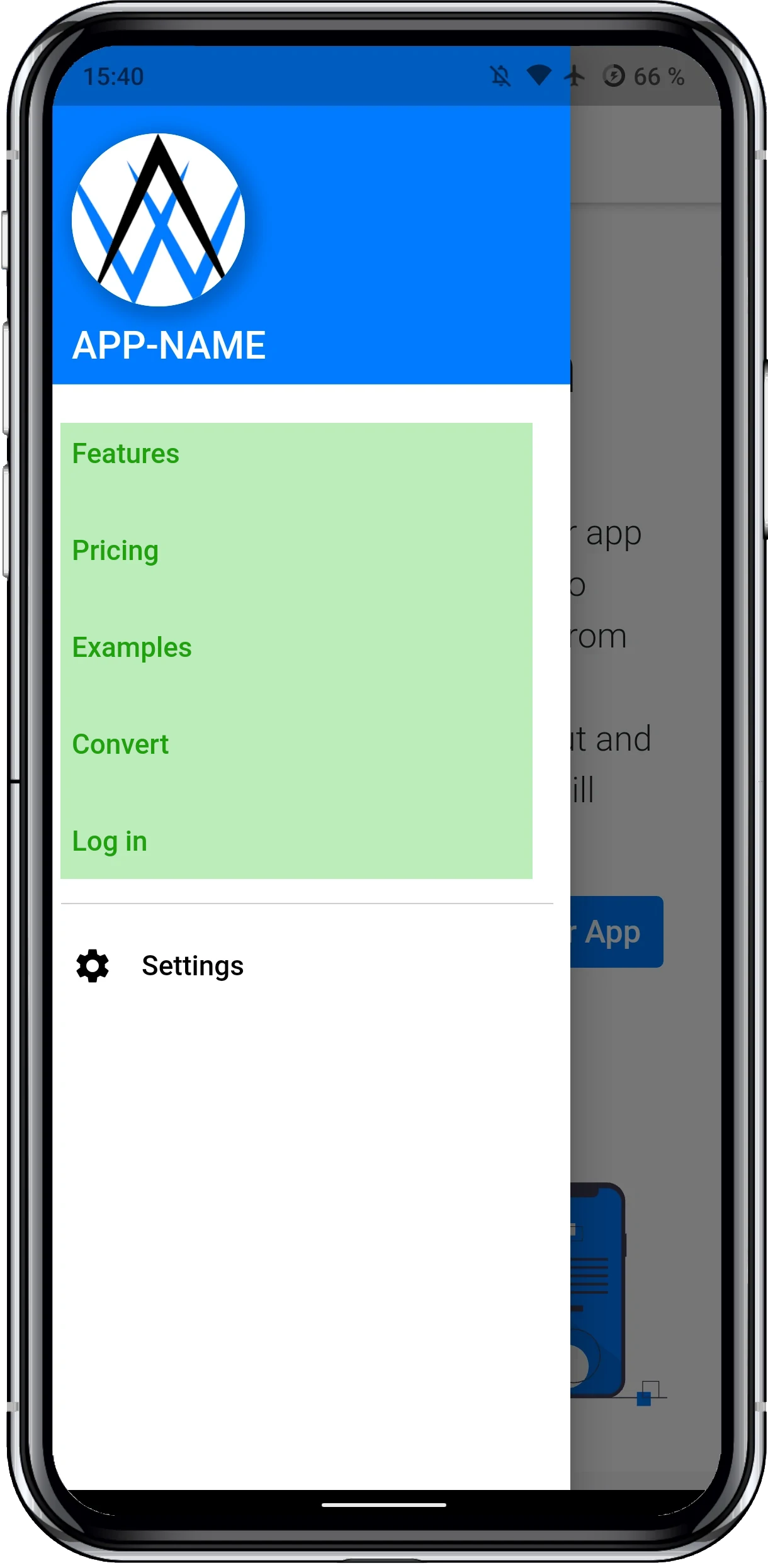 Changes We Can Make Remotely
We can change some parts of your app without having to submit an app update to the Google Play Store or Apple App Store. This is great for a variety of reasons which you can read in the next section. Aspects of your app we can change remotely include:
Editing small parts of the website (e.g. hiding elements)
Changing the navigation items in the drawer menu. If you changed your website significantly and the app's navigation menu isn't working properly anymore, this can usually resolve it.
Updating the buttons in the app bar
Changes That Need an App Update
Publishing a new app version in the app stores involves a couple of steps - most of which we handle for you. It also takes a few days for the update to be reviewed by the respective app store's app reviewers (e.g. Apple or Google's). Usually app updates get reviewed quicker and with less problems than initial app publishings. Still, your users will need to wait for a few days until they receive the new version.
Some changes absolutely need an app update though - I've listed the most common ones in the following sections.
Foundational Changes & Bug Fixes
This includes any changes to the app framework which are necessary for the app to work smoothly. These are usually invisible to an app's user, but are necessary to make sure the app works well on new devices and new versions of Android and iOS. Whenever foundational changes are necessary, we will contact you and tell you how you can publish this free update for your app.
Similarly, if you find a bug in your app which requires an app update, we will publish this update for free too. Please make sure it's actually a bug of the app though and doesn't occur when using your website in a mobile browser. If the issue occurs in the browser on a phone too, it's an issue with your website and we can't fix it. You will need to fix the issue on your website and the app will work immediately too then, no update needed.
Cosmetic & Other Optional Changes
These are changes to the appearance of your app. You configured these aspects before the initial publishing of your app, but you might want to adjust some of these parts as your website changes over time.
Changing the URL the app shows when started
Changing the app name
Changing the app icon
Changing the launchscreen image
Changing the app layout, e.g. switching from the drawer menu layout to the one that only shows your website
Password protecting your app
Locking the orientation of your app to portrait or landscape mode
Changing the colors that are part of the layout, highlighted in green in the following screenshots:
Changing parts of your App Store listings that require a new app version, e.g. changing the app description or screenshots in the Apple App Store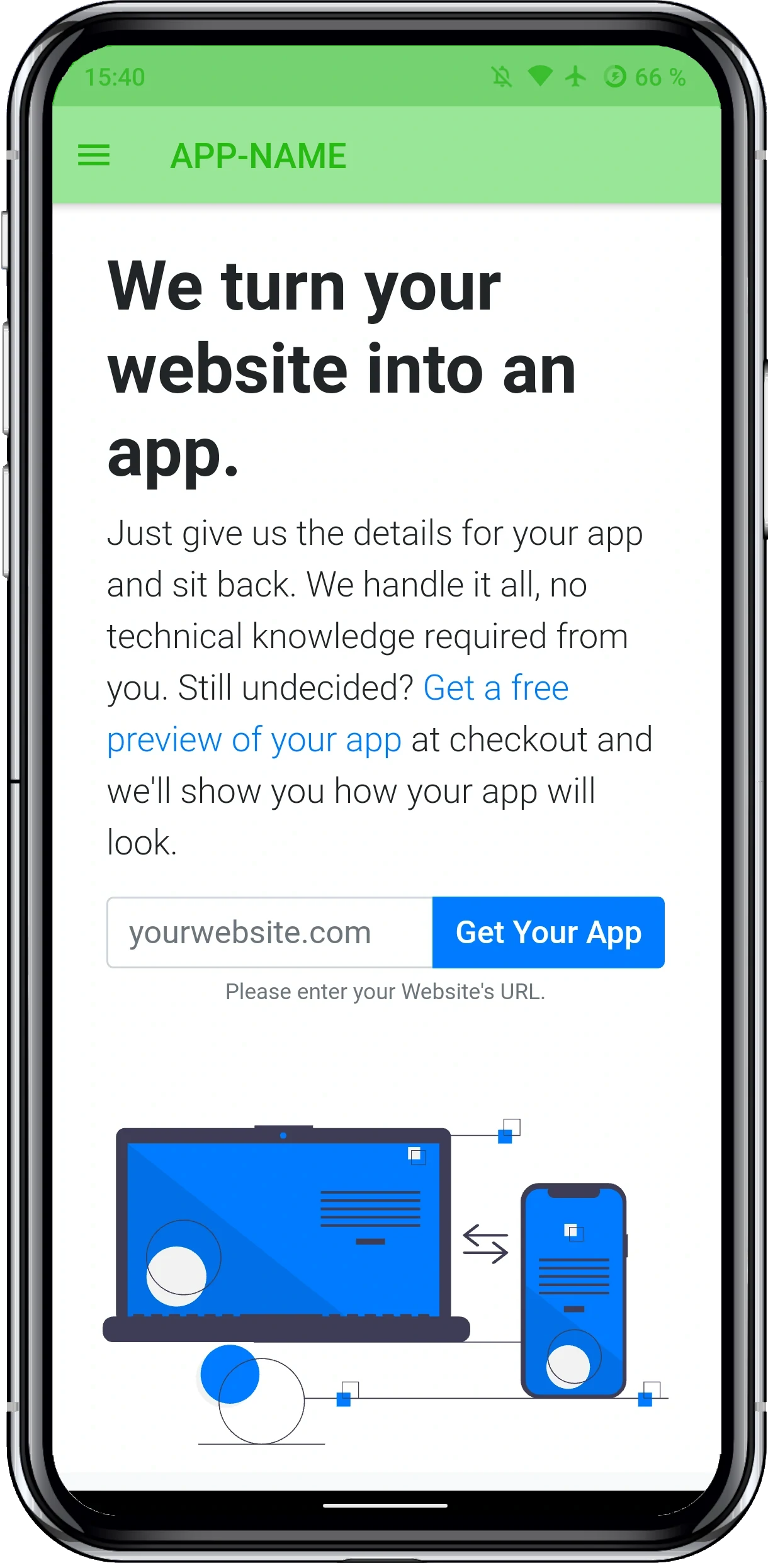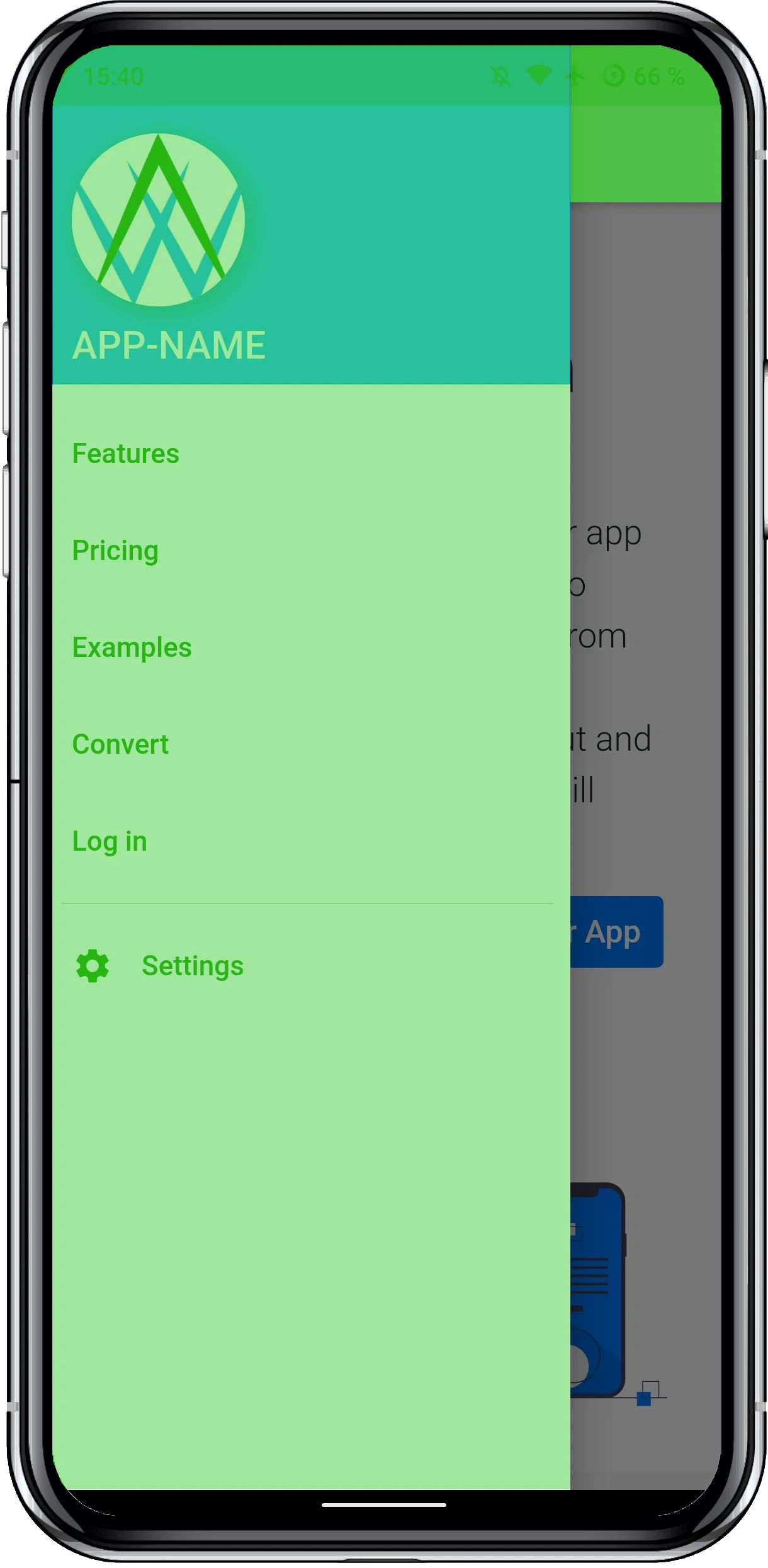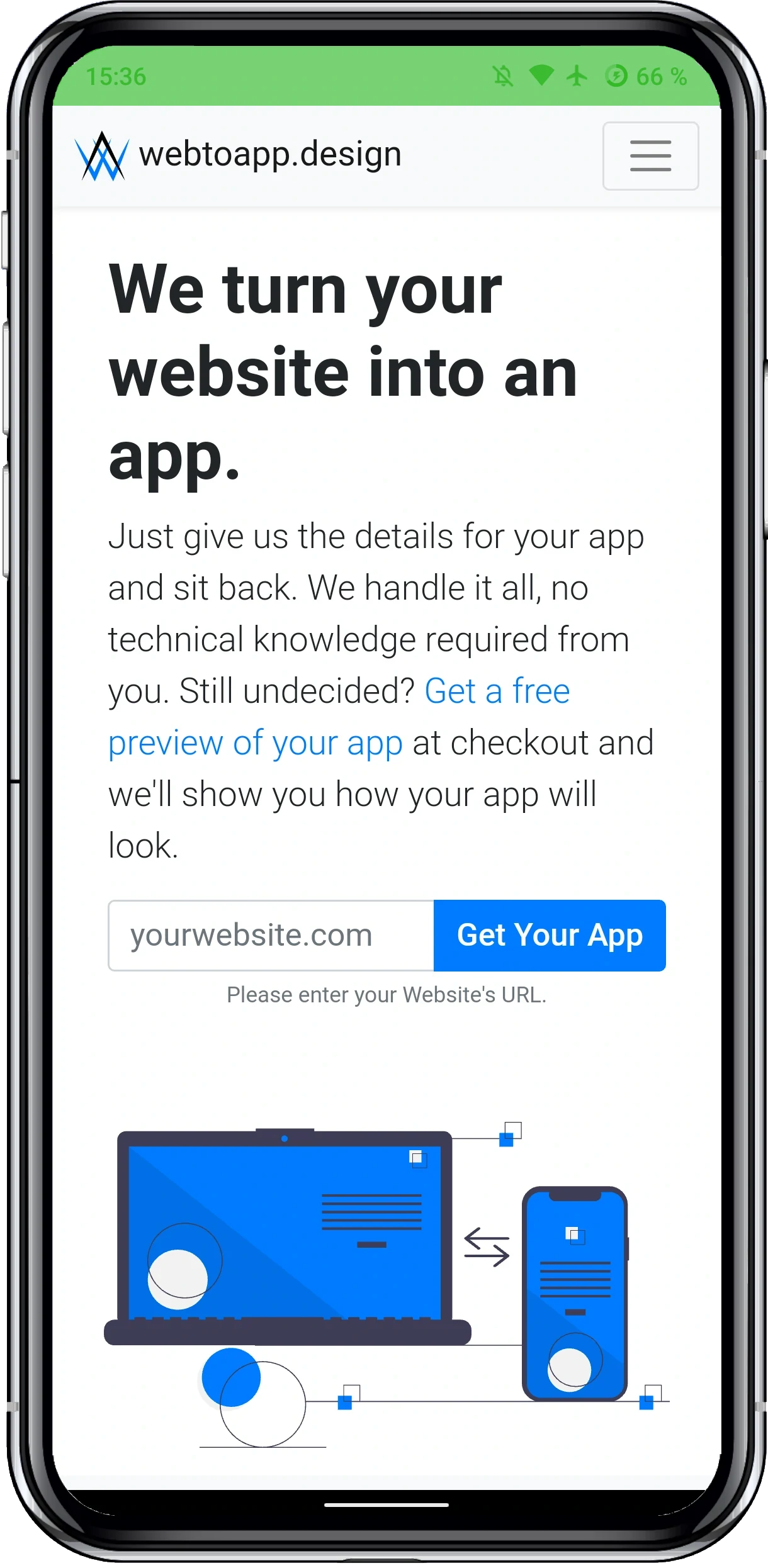 Because of the aforementioned increased effort of publishing an update in the app stores, we need to charge a one-time fee of around 75€. This amount can vary depending on your country's currency. For payment of this fee and instructions on how to make the desired changes to your app, contact us.